GLSEN's Executive Director Eliza Byard was invited to speak at the 50th Anniversary of the March on Washington. Here is the text of her speech.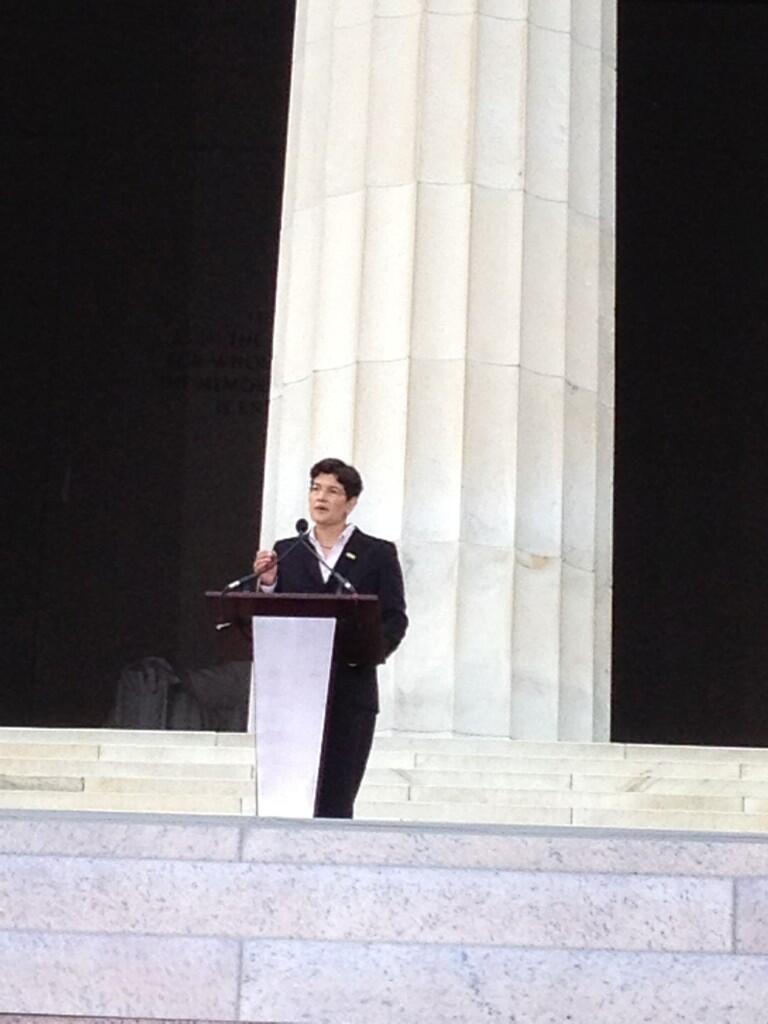 "Let Freedom Ring" Commencement Speech & Call to Action
Dr. Eliza Byard, GLSEN Executive Director
August 28, 12013
Fifty years ago, Bayard Rustin stood on this stage leading the vast crowd reciting the demands of the March on Washington.
A movement spoke through him, but the world would not embrace him because he was gay.
Today, LGBT voices are welcomed to this stage. And President Obama has awarded Bayard Rustin the Presidential Medal of Freedom.
But we have not yet seen Dr. King's "great vaults of opportunity" thrown open to everyone. We have so far to go before a truly great education is offered to every child.
GLSEN and our community are partners in this fight. We fight for millions of LGBT students and all those seen as "different." They deserve a welcoming audience for their dreams. They deserve to be embraced by their communities for who they are.
Yet every day these youth endure the silence imposed by violence and fear. 
Some have been silenced forever, and we raise our voices in their memory:
Sakia Gunn.
Gwen Araujo.
Carl Joseph Walker-Hoover.
Lawrence King.
Bayard Rustin was a Quaker. He attended Meeting each week, listening for the voice of the Divine that can speak through any one of us. 
Across this nation, voices are ready to rise for opportunity and justice for every young person, regardless of who they are, what they look like or who they love.
Listen for those voices. 
Lift them up so they can be heard.
When we do that, we all shall rise. 
Thank you.
Photo by Rea Carey