"Sticks and stones may break our bones, but names will break our spirit."
Spoken by Bobby Goodspeed in James Howe's The Misfits (the novel that inspired the creation of GLSEN's No Name-Calling Week ten years ago), these words become the tagline on advertisements for the "No-Name Party" in a student government election that takes place in the story's middle school.  
As a way of introducing themselves and their platform to the school, the members of this fledgling political party create what in turn inspired an important part of GLSEN's No Name-Calling Week, the Creative Expression Exhibit. Together the students in the story provide their school with a clever visual representation of the problem of name-calling using the put-downs heard in the school.  Inspired by this, students across the nation have been staging similar displays in their own schools each January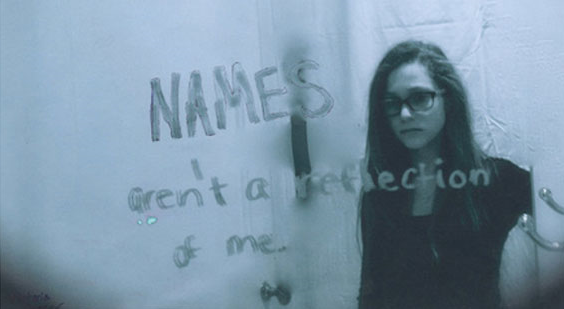 Creating displays or performances of students' artistic expressions is an effective No Name-Calling Week strategy that educators have used to draw attention to the problem of name-calling in their schools.  In an effort to do the same thing on a larger scale, GLSEN each year provides an opportunity for students and whole schools to submit individual and group displays and performances to an exhibit designed to teach and to inspire action with a national audience.  
This last year students at Larchmont Charter School created a truly inspiring and informative video of their school-wide No Name-Calling Week display. The school's work was recognized nationally for its impact and shared with thousands on our website. We again invite all schools to submit images of their displays or individual student work to our Creative Expression Exhibit so that we can share these with others. We've made the process really easy this year. Click here to learn how your school can get involved.
We know that the arts can promote positive, powerful social change - even in a school setting. In many instances, the arts can help students express things for which they do not have or cannot find the words. We hope you will consider holding a creative expression exhibit in your school this year and submitting images to our national display.
While names can and do break students' spirits as Bobby Goodspeed suggests, the arts can lift those same spirits up and support efforts to rid schools of name-calling and bullying once and for all.